Prenatal DHA


Small, easy-to-swallow soft gels



In great-tasting strawberry or unflavored for sensitive palates



Supports brain, eye, and nervous system function in developing babies*



Supports a healthy pregnancy*



Immunity and mood support for moms throughout all stages of pregnancy*
Nordic Naturals Prenatal DHA Description
Healthy Pregnancy

Healthy Fetal Development

Healthy Immunity

Unflavored Formula
830 mg Omega-3 + 400 I.U. D3
Supports Brain Development in Babies During Pregnancy and Lactation
Superior Triglyceride Form
Non GMO Verified
Guaranteed Purity Lab Certified
Research shows that healthy DHA levels in mothers during pregnancy and lactation support optimal brain and visual development in babies. Prenatal DHA provides mood support for mothers before, during, and after pregnancy in small, easy-to-swallow soft gels.

The DHA requirement of a developing baby increases dramatically as pregnancy progresses and brain growth accelerates. This fatty acid is concentrated in the brain and retina where it is a critical component of cell membranes. Maternal diet and lifestyle influence the amount of Omega-3s that are available to the growing baby. As the official omega-3 of the American Pregnancy Association, Nordic Naturals Prenatal DHA is an exceptionally pure and trusted source of DHA and vitamin D3.
Also available in strawberry-flavored Prenatal DHA.
Wild caught. Pure. No fishy aftertaste. Friend of the Sea certified.
Guaranteed Purity. Lab Certified
Every batch of Nordic Naturals fish oils is tested by a third-party certified lab for environmental toxins, including heavy metals. All fish oils are in the triglyceride form and surpass the strictest international standards for purity and freshness Certificates of Analysis available upon request.
Over 400x Purer than the Limit
PCBs are a class of man-made organic chemicals that pose risks to human health and the environment. Despite strong restriction, PCBs persist in the environment and accumulate in animals, including fish. The Global Organization for EPA and DHA Omega-3s has set strict limits on acceptable PCB levels in fish oil products. Nordic Naturals omega oils are over 400 times purer than GOED's limits, guaranteeing that you and your baby consume only the purest, safest omega-3s.
As the official omega-3 of the American Pregnancy Association, Prenatal DHA is the ideal supplement before and during pregnancy, providing safe and effective omega-3 nutrition for both moms and babies. With 480 mg DHA per serving, Prenatal DHA generously fulfills international recommendations for daily DHA intake. Plus, we've added 400 I.U. of natural vitamin D3 (cholecalciferol), for strong bones and mood support.*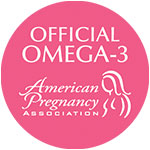 Two soft gels daily, with food, or as directed by your health care professional or pharmacist.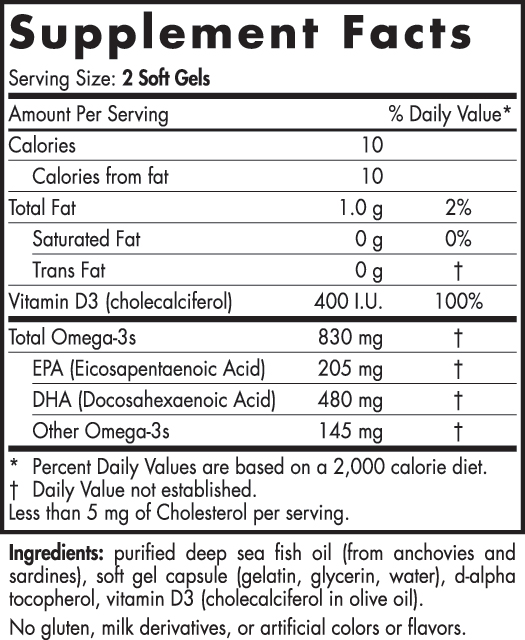 * These statements have not been evaluated by the Food and Drug Administration.
This product is not intended to diagnose, treat, cure, or prevent any disease.